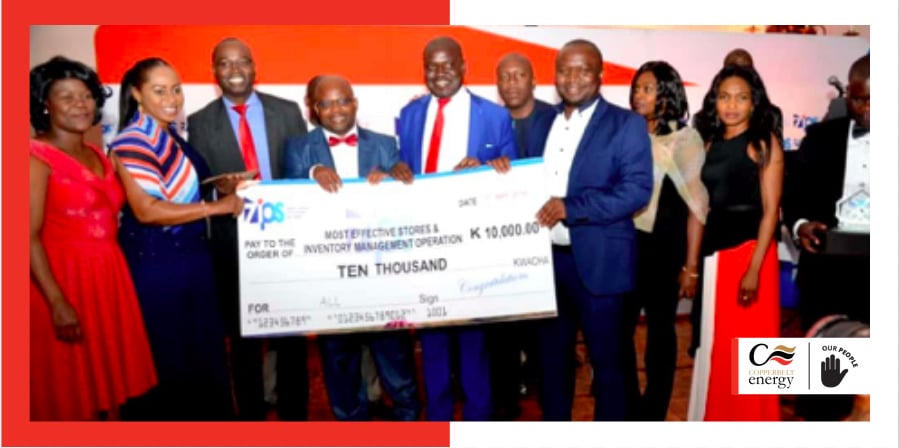 CEC has taken all two prizes in the Private and Not-For-Profit organisations category of the 2019 Zambia Institute of Purchasing and Supply (ZIPS) awards.
Represented by our Supply Chain Management team at the conference where the awards were given on Friday, 31 May, CEC ran away with the recognition for the:
Best Performing Procurement Unit
Most Effective Stores and Inventory Management Operation
Each of the prizes carries with it K10,000 purse money.
The awarding evaluation is based on evidence of increased value addition, cost reduction and improved process implementation.
"I would like to recognise the efforts of the entire Supply Chain team and our stakeholders across the business for making this great feat a reality for CEC. It puts us in the limelight across the nation and beyond as a beacon of best practice in Supply Chain Management and is a call for us to continuously improve our business processes for enhanced shareholder value" – McGerald Mvula, Senior Manager – Supply Chain Management.