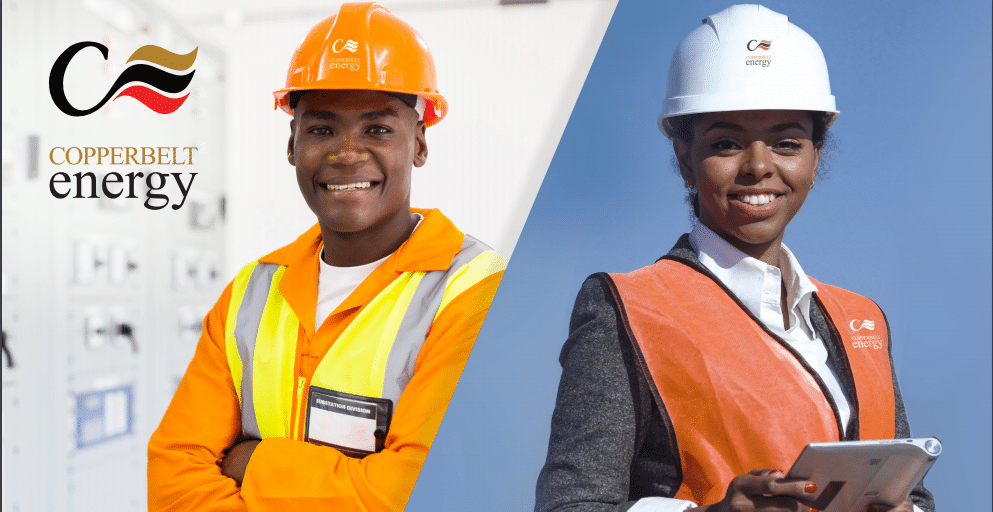 Who We Are Looking For
---
Are you a top engineering, science or business graduate seeking to acquire real-world, hands-on engineering or business experience to hone your strengths and shape your career prospects? Would you relish the possibility of a securing a job with the Copperbelt Energy Corporation Plc (CEC)? If you readily welcome a challenge, are optimistic, achievement-oriented and positively inquisitive, with a keen interest in the energy industry, then talk to us! To qualify, you should have graduated no earlier than 2017 and be below 25 years of age.
What We Are Offering

---


We are offering a limited number of places on our prestigious Graduate Development Programme (GDP). The GDP includes a robust experiential rotation programme through all parts of the Company. It includes relevant training, support and mentorship to help you develop to your full potential. During your time with us, you will have the opportunity to work alongside and learn from our most accomplished professionals and problem solvers.

About CEC

---


The Copperbelt Energy Corporation Plc (CEC) is a Zambian incorporated power generation, transmission, distribution and supply company. The privately-owned power utility is publicly traded on the Lusaka Securities Exchange, a member of the Southern African Power Pool and a pioneering international power trader in Southern Africa.

How to Get in Touch

---


If you are interested, email your application to [email protected] Please indicate the programme title in the subject line of your e-mail and use your full name and the Programme title as the filename of your application (e.g.,Chikoti Mwendalubi_Graduate Development Programme). The application should consist of your letter and CV only, in a single document and must be received by Tuesday, 30 April 2019. Shortlisted candidates will receive a full GDP brochure for their information

Our Vision

---


To be the leading Zambian investor, developer and operator of energy infrastructure in Africa by providing innovative solutions and building strategic partnerships through committed professional teams.Our work is underpinned by our values – integrity, support and team relationships, new ideas and innovation – which drive results, making us an award-winning company with several accolades in corporate governance, environmental stewardship and social investment.
To learn more about CEC, please visit our website: www.cecinvestor.com