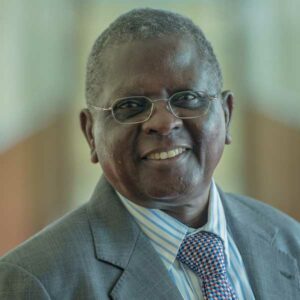 The Board of Directors, Management and Staff of the Copperbelt Energy Corporation Plc (CEC) convey their heartfelt condolences to the Sindowe family on the untimely demise of its immediate past Board Chairman, Mr. Hanson Sindowe, who died on 4 April 2021 in Lusaka.
At the time of his retirement from CEC in 2018, Mr Sindowe served the Company as its Non-Executive Board Chairman. Prior, he held several senior management portfolios in ZCCM including as General Manager of the ZCCM Power Division, the predecessor of CEC. Among the notable achievements under his leadership was the listing of CEC on the Lusaka Securities Exchange in 2008, enabling many Zambians, now numbering more than 4500, to own shares in the Company.
Mr. Sindowe was an ardent soccer fan and until his retirement served as the Patron of Power Dynamos Football Club.
The Company mourns his passing with a very deep grief.
May his soul rest in everlasting peace.